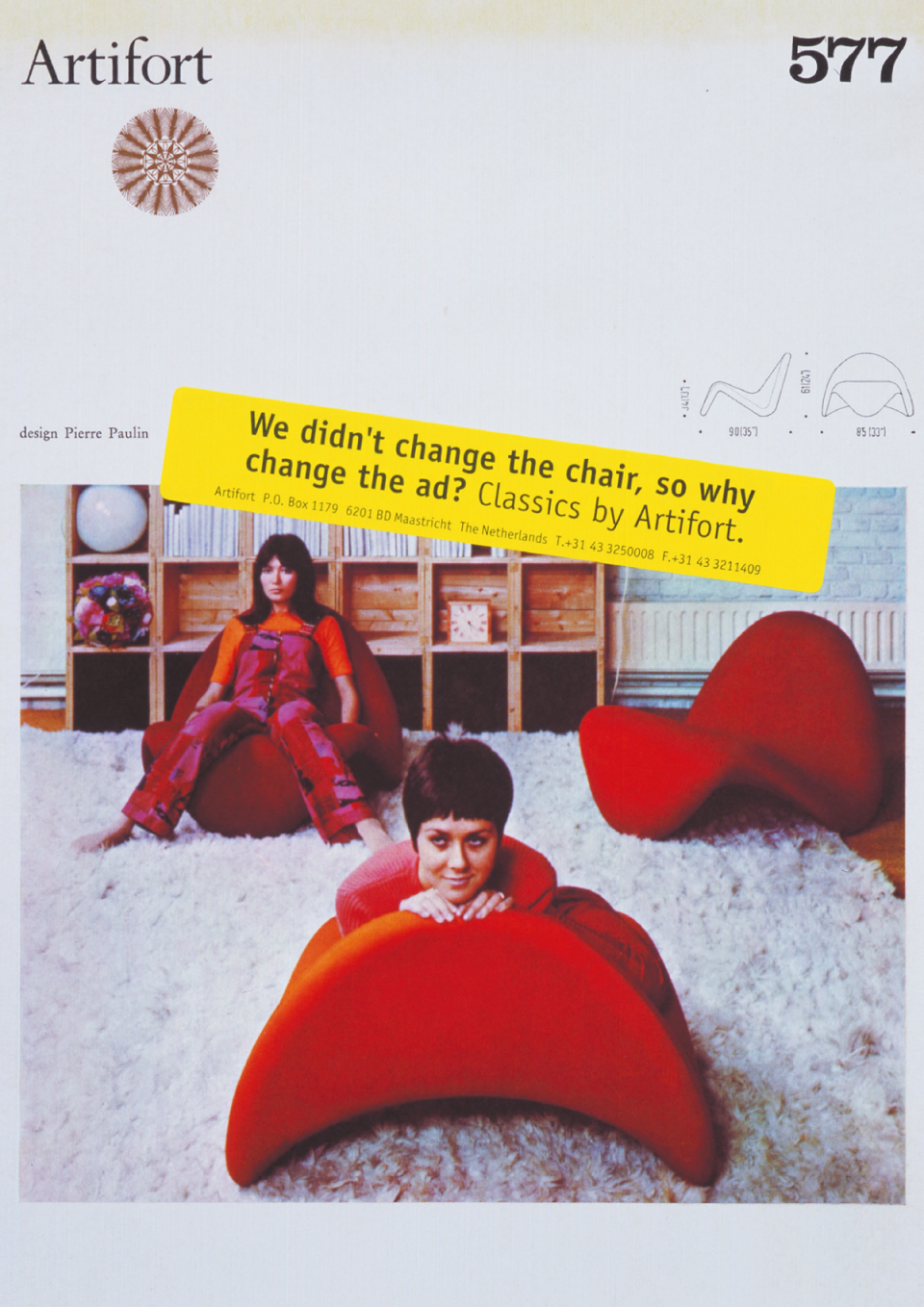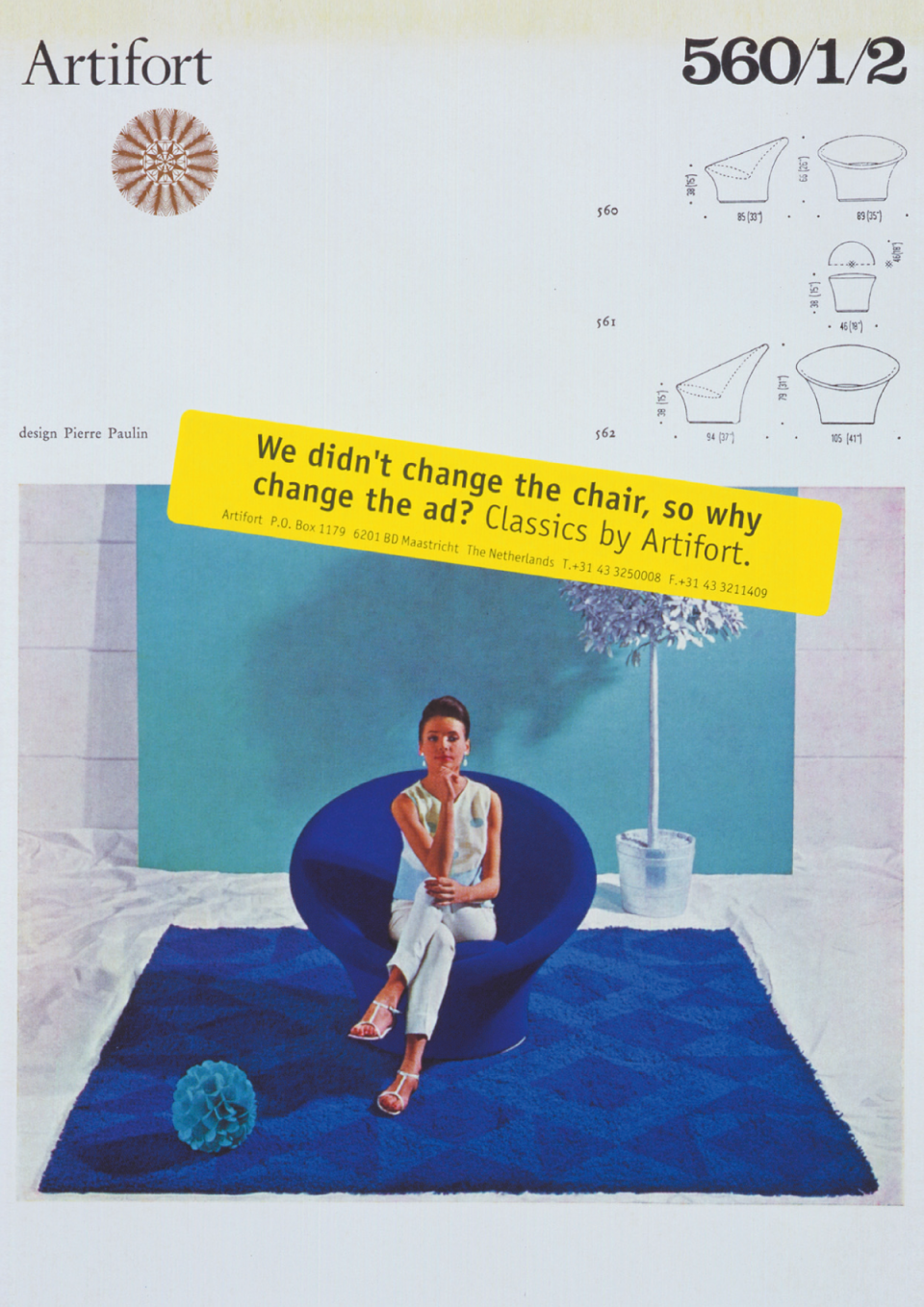 De Classics van Artifort weer top of mind.
Kern: Artifort = design-iconen.
Nogal wat stoelen van Artifort worden al meer dan 60 jaar onafgebroken gemaakt. Het zijn onmiskenbaar designiconen. Je vindt ze in musea, op Pinterest, Instagram, designblogs en in internationale woonbladen. Liefhebbers kennen de stoelen, maar niet altijd het merk. Om daar verandering in te brengen herplaatsen we de originele advertenties met daarop een 'sticker' met de heading: 'We didn't change the chair, so why change the ad. Classics by Artifort.' 1+1 wordt 3.  Resultaat: Artifort wordt weer gewaardeerd als de maker en het merk én hervindt inspiratie in zijn roots.
strategie | ads | video | banners | POS | DM | social
ADCN Lamp | Cresta | ADC-Europe